CT-X: 10 Years of Captured Tracks
For our 10th anniversary we wanted to do something vibrant and alive - something that places the focus on where the label is headed, rather than where it's been.

With that in mind, we invited some of Captured Tracks' most exciting developmental artists to play small clubs throughout the US. It's our chance to give fans the opportunity to see something new so that maybe one day they can say, "I was there 10 years ago!"
WE'RE CALLING IT CT-X.
CT-X is a showcase for some of the artists who are
collectively
poised to define Captured Tracks in the years to come. As such, this will have a rotating line-up with
Lina Tullgren
,
Wax Chattels
, and
Drahla
taking the stage in a different order each night.
Lina Tullgren (NYC via Maine):
A truly compelling — at times even intimidating — performer, Tullgren's sound has evolved into something wholly compelling and unique since training in Swedish folk on the fiddle as a child. While she fits the singer/songwriter mold, her music is much more intense and weighty than what people think of as the traditional singer/ songwriter — replacing the airiness of, say, Joni Mitchell with the power and force of Dirty Three.
The spaces between her music are crucial to her sound; she fills in these moments with a cold, forceful stare that exudes confidence. She's already light years more mature than her years as a performer would suggest, as evident both on her first album Won, as well as on stage where her presence commands your attention.
Wax Chattels (Auckland, New Zealand):
It might be trite at this point, as the saying has been used and abused countless times, but Wax Chattels are a band you absolutely need to see live to fully grasp their commanding sound and presence. When I saw them play in Auckland for the first time, I was completely blown away. The minimalist precision, sheer volume and sonic power was something I'd rarely seen in a live band.
As Matt Kosloff from Pissed Jeans wrote on his site Yellowgreenred, "[Wax Chattels are] just absolutely pummeling and unfathomably tight, with inventive songs, memorable hooks and a cool manic intensity, each member committed to playing their instrument faster than legal limits… I worry what my life will be like if I don't get to witness them live again soon – I'm still recovering." I can't think of a better way to describe it or a more qualified person to say it. Dark, menacing and unforgettable, their show will stay with you for days.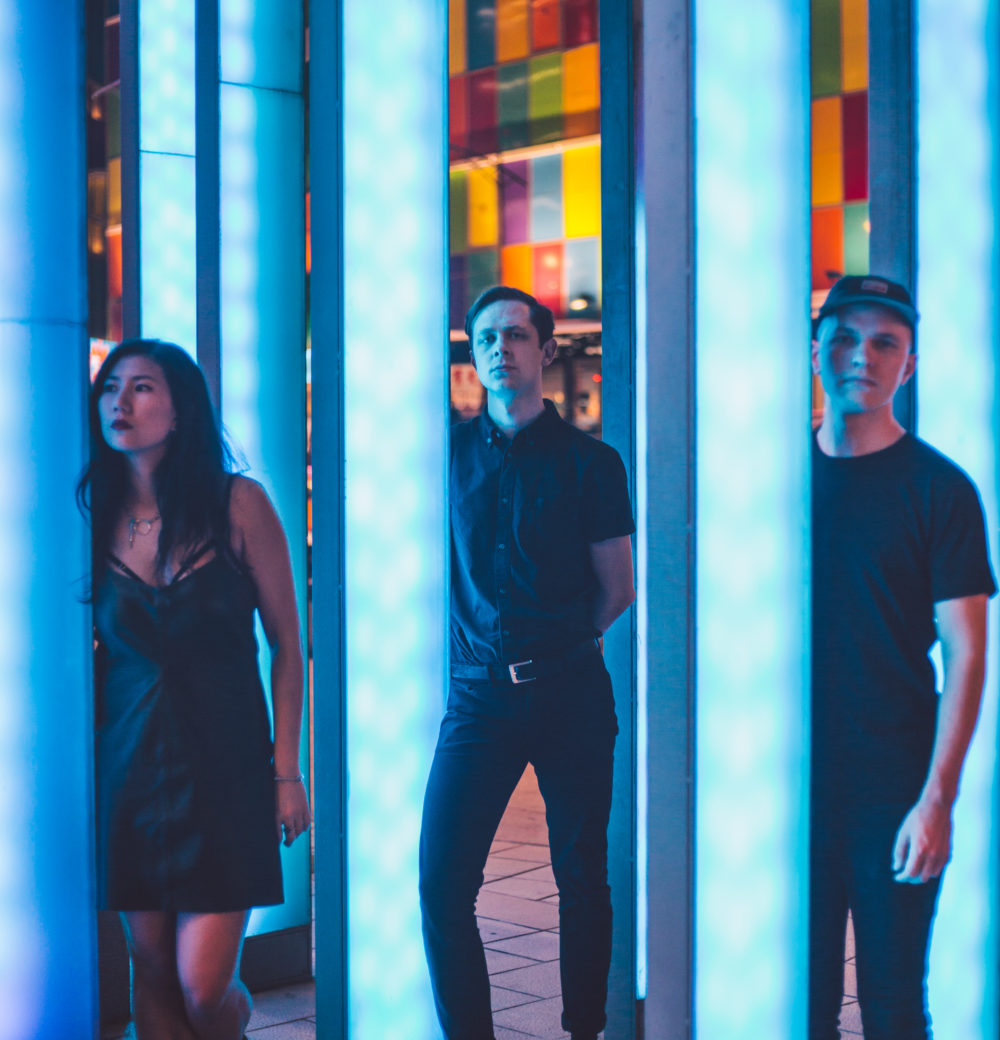 Drahla (Leeds, UK):
OK, so here's the deal — I haven't seen Drahla live yet. I've seen video clips, heard UK radio live performances, and sent respected friends from the UK to check them
out, and everything I've heard is incredible. We never sign bands without seeing them play first anymore, but we broke the rule this time which says something about how strongly we feel about them. So, in a weird way, I'm booking Drahla on this tour for my own selfish desire to see them play. But hey, I've been working at this label for 10 years — I deserve a creature comfort every now and then!
It's rare for a band to have a clear aesthetic and sense of purpose right from the get-go, but Drahla has nailed it off the bat. Luciel Brown's spoken drawl is both mesmerizing and unnerving. The result of these vocals, combined with the steady unrelenting wall of sound from Rob Riggs on bass and Mike Ainsley on drums, is truly magnetic. We here at Captured Tracks and everyone who attends the CTX shows will be seeing them for the first time, which I think is so great. And judging from the crowd reactions I've seen on video and the strength of their music, I can guarantee it won't be our last time seeing them.
\\
So we're putting these Yanks, Limeys and Kiwis all in one big van and sending them to your town. To be a fly on the wall as this pack of misfits pulls into a typical suburban or rural rest stop somewhere between Boise and Salt Lake City would be a treat. If only I were fifteen years younger, I'd be tour managing these dates just to witness that alone!
It may be a bit wild to send these particular artists out into the vast North American landscape with the hope that fans of Captured Tracks will go to the shows to find out more about what we're doing, but that's always been the culture and vision of this label. We're always trying new things, signing relatively (or completely) unknown artists because we're passionate about their music and want to be a part of their success.
If you're in a band and want to be on the label: GO SEE THIS TOUR. You'll get a sense of the type of artists we're looking for, be able to pick up some of the unique and exclusive merch that we're making, and I also guarantee that you'll enjoy the show.
OH, AND WE'RE ADDING A DEMO DROP BOX TO THE MERCH TABLE…
The Demo Dungeon will live on the merch table at each and every show along the tour.
If you leave A CARD WITH YOUR NAME, EMAIL, AND LINK TO

STREAM

(not download) YOUR MUSIC, we'll listen to it.
Who knows, maybe you'll be touring CT15…
***(PLEASE do not bring CDs, thumb drives, etc. The bands have limited van space and will only be taking demos submitted in the format requested. So, if it aint on a small card, we aint gonna hear it.)***