Mouth Congress Announce 'Waiting For Henry', share video for "The People Have Spoken"
Toronto's Mouth Congress — friends Paul Bellini and Scott Thompson of Kids In The Hall fame — wrote and recorded hundreds of songs between 1984 and 1988 without ever putting out a proper release. Alongside various cohorts and conspirators, the band drew on their experiences as gay men in the '80s to craft hilariously crude punk songs that run the gamut of strange characters and taboo subject matter. Their rag-tag approach to songwriting blended various styles from noisy punk to lo-fi new wave and DIY disco, all with a very gay bent.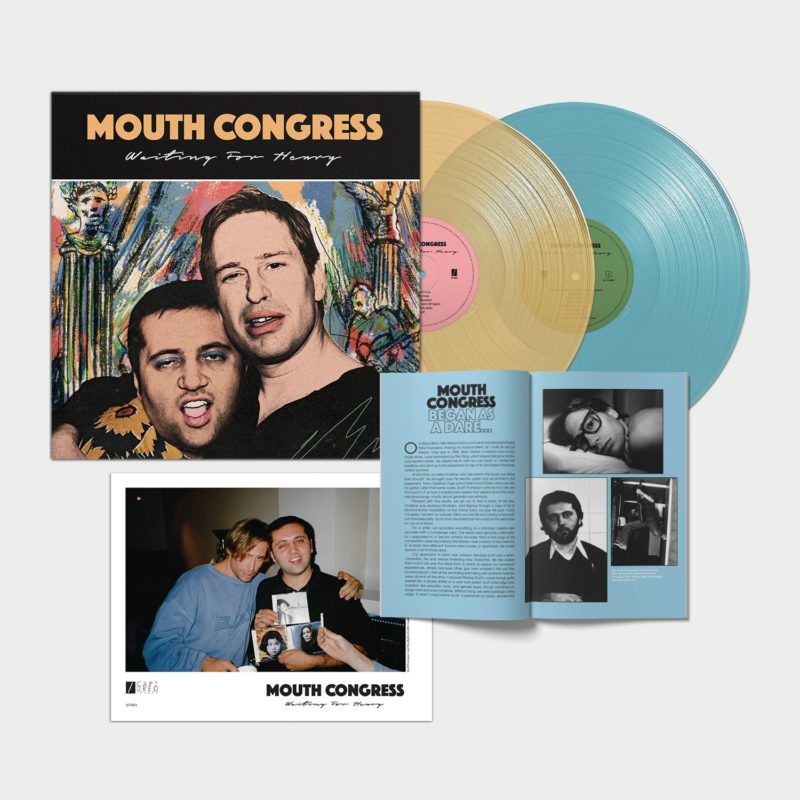 Out on December 10th, 'Waiting For Henry' is a compilation of 29 of the best Mouth Congress tracks. Spread over 2 LPs and a 36-page booklet of photos, interviews, and ephemera, the first 1000 copies are pressed on tan and blue vinyl, and a limited Captured Tracks edition of 300 includes a photo print signed by Paul and Scott.
Pre-save or pre-order here: https://capturedtracks.ffm.to/waitingforhenry.vlb
Today we present the first single off of 'Waiting for Henry', titled "The People Have Spoken." Originally recorded in the 80s, this pro-choice anthem is disturbingly topical 30+ years later. The music video features an archival performance by the band in 1986, cut with footage from a pro-choice rally in Toronto from the same year.
Listen to "The People Have Spoken" here: https://capturedtracks.ffm.to/thepeoplehavespoken.vlb