Reptaliens Announce 'Multiverse', share video for "Like A Dog"
Today, Reptaliens announce their third album, Multiverse, out digitally on January 21st, 2022, and physically on March 25th, 2022. Working without their other bandmates due to lockdown, Reptaliens had to hit reset, picking up their guitars and emphasizing the catchy attack that's been there all along. Recording at home on the sleepy west side of Portland, with deer and woodpeckers regularly popping into their tree-lined backyard, the duo played all of the instruments themselves this time. The result is a departure that in fact only emphasizes the band's melodic gifts. While Bambi's distinctive bass-playing is more direct and driving, her airy vocals preserve Reptaliens' soft-focus otherworldliness.
Pre-save or pre-order Multiverse here: https://reptaliens.ffm.to/multiverse.vlb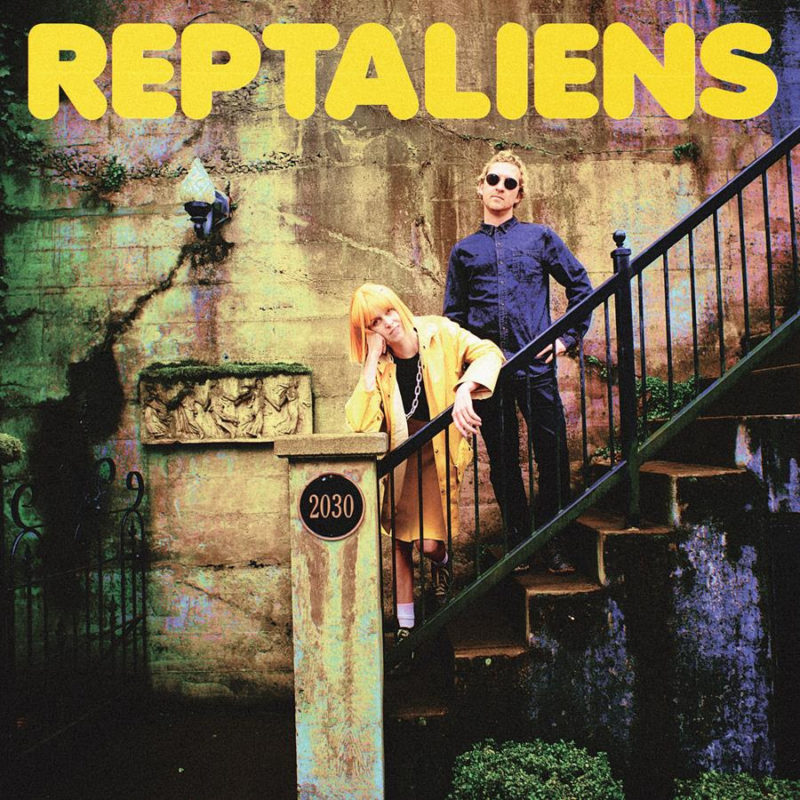 While you're patiently waiting for Multiverse, we'll throw you a bone with Reptaliens' new single "Like A Dog", an easygoing tune about feeling free and taking things as they come. The accompanying video (dir. Tristan Scott-Behrends) is an ode to all things '90s television – you might even see a few familiar faces on screen.
Listen to "Like A Dog": https://reptaliens.ffm.to/likeadog.vlb
Multiverse is available for pre-order now on limited edition opaque white vinyl. The Captured Tracks exclusive on chic white vinyl comes with Reptaliens rolling papers in honor of the band's day job working on an Oregon marijuana farm.
Pre-order: https://www.omnianmusicgroup.com/products/multiverse