Scout Gillett announces debut LP 'no roof no floor', shares new single "signal"
Scout Gillett has announced her debut album no roof no floor, out October 28th, 2022! This record is a vulnerable reflection on trust, surrender, and what makes a home, beautifully featuring Scout's signature vocals over a fusion of upbeat, guitar-driven melodies and folk/country instrumentation. Recorded at The Chicken Shack in Hudson Valley with contributions from friends Palehound, David Lizmi (MS MR), and Kevin Copeland (The Big Net), Scout has crafted a true masterpiece.
Pre-save or pre-order 'no roof no floor': https://scoutgillett.ffm.to/noroofnofloor.vlb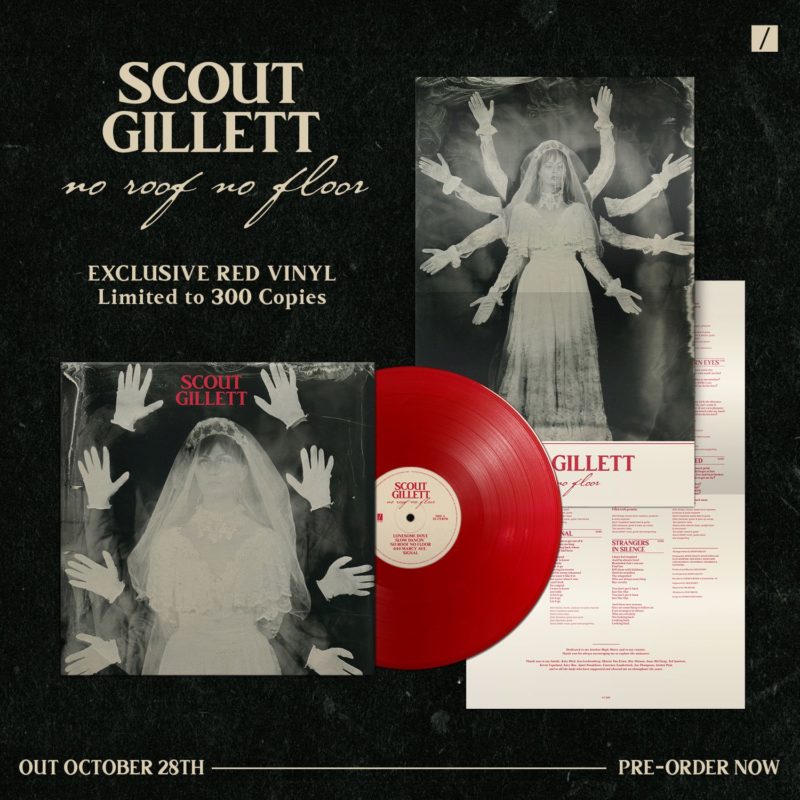 Alongside the announcement, Scout Gillett has shared her new single "signal". Accompanied by a self-directed music video, in which detective Scout encounters a mischievous mime on the sidewalks of Brooklyn, "signal" is an enticing preview of more to come.
"I wrote this song when I was over-anticipating the outcome of a newly formed romance. I was searching for answers and looking for signals to affirm the love, rather than just letting go and letting things be."